The Managementsystems
The active system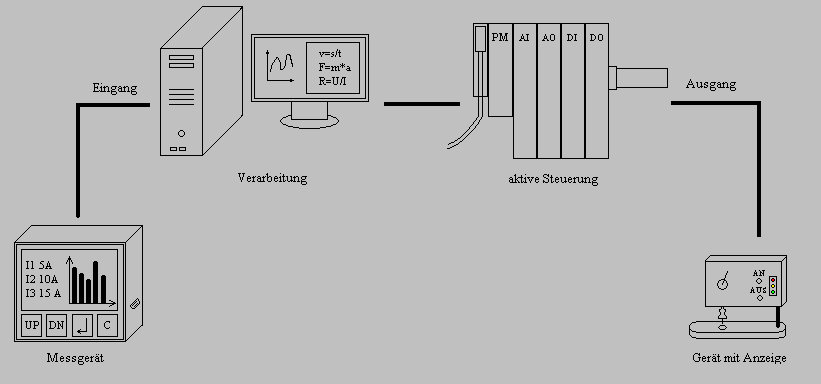 Figure 1: Overview
The basic idea behind this concept is in "active" intervention by the most existing control in the consumer himself this case, the maximum power consumed in the quarter-hour is limited specifically to your specified maximum value. For this purpose, an expected quarter-hourly average value is formed. Based on the expected Dene quarter average hourly energy management system in different ways to respond to high performance has, so as to avoid excessive quarter-hourly average value. The control of electrical devices is fully automated.
With this system you not only control your maximum sonderen can always keep track of how your energy balance is achieved. This is helpful in order to locate undiscovered energy guzzlers and replace it with better devices. Through time histories on the PC you're easy to read.
In addition to evaluating the software and control electronics, optical and opto-acoustic signals are installed, which give the plant operator / user at any time about the reactions of the system. This is a completely transparent management system.
An operator error by the people is thus impossible to 100% and manufactured to full cost control. The overview (Fig. 1) is a common scheme for the construction of the system dar. reader will soon realize that only a few steps have to be done in the existing production in order to integrate the system.
The passive system
As an alternative solution to the active variant system, we offer you the passive system. On the same basic considerations are supplemented by a einfacherere variant was developed for active system. The active energy management system works here in accordance with the active system on the basis of the data logging, data processing and data visualization.
This will be determined on the basis of predicted quarter-hourly average values ??that end users can be connected without an increase in the quarter-hour averages. This is achieved by optical or opto-acoustic signals to the plant operator / user to the police.
From this it really the difference between the systems is evident, because in the end, the plant operator / user to decide whether each terminal is connected. From this fact out there is need to train its own staff to achieve the highest degree of effectiveness with the help of the energy management system.
The signals are clear (Fig. 2), so that even here a simple operation is given and a large savings can be errreicht.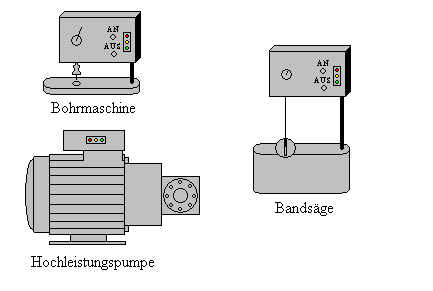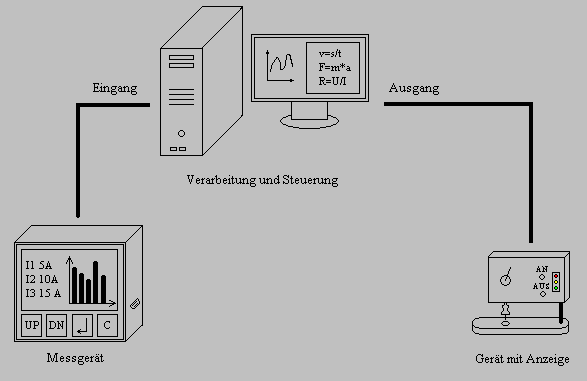 The image shown at right shows schematic design, the relatively simple structure of these management systems. The structure is even lower than that of the active system. Thus, the investment costs are lower and the shorter amortization yet.